Massachusetts Council of School Committee Administrative Personnel (COSCAP)

COSCAP Overview
The MASC/MASS Annual Joint Conference (held in November) sponsors a meeting for all Massachusetts school administrative assistants and Superintendent/School Committee secretaries. For the past year, administrative assistants and executive secretaries throughout the state have been meeting to establish a formal organization in conjunction with the Massachusetts Association of School Committees. We have worked with the MASC to draft bylaws and establish a formal Council under MASC. At the MASC/MASS Joint Conference held on November 20, 2009 in Hyannis, the Council was formalized, our bylaws presented and voted, and an Executive Committee was established.
2022-2023 COSCAP Executive Board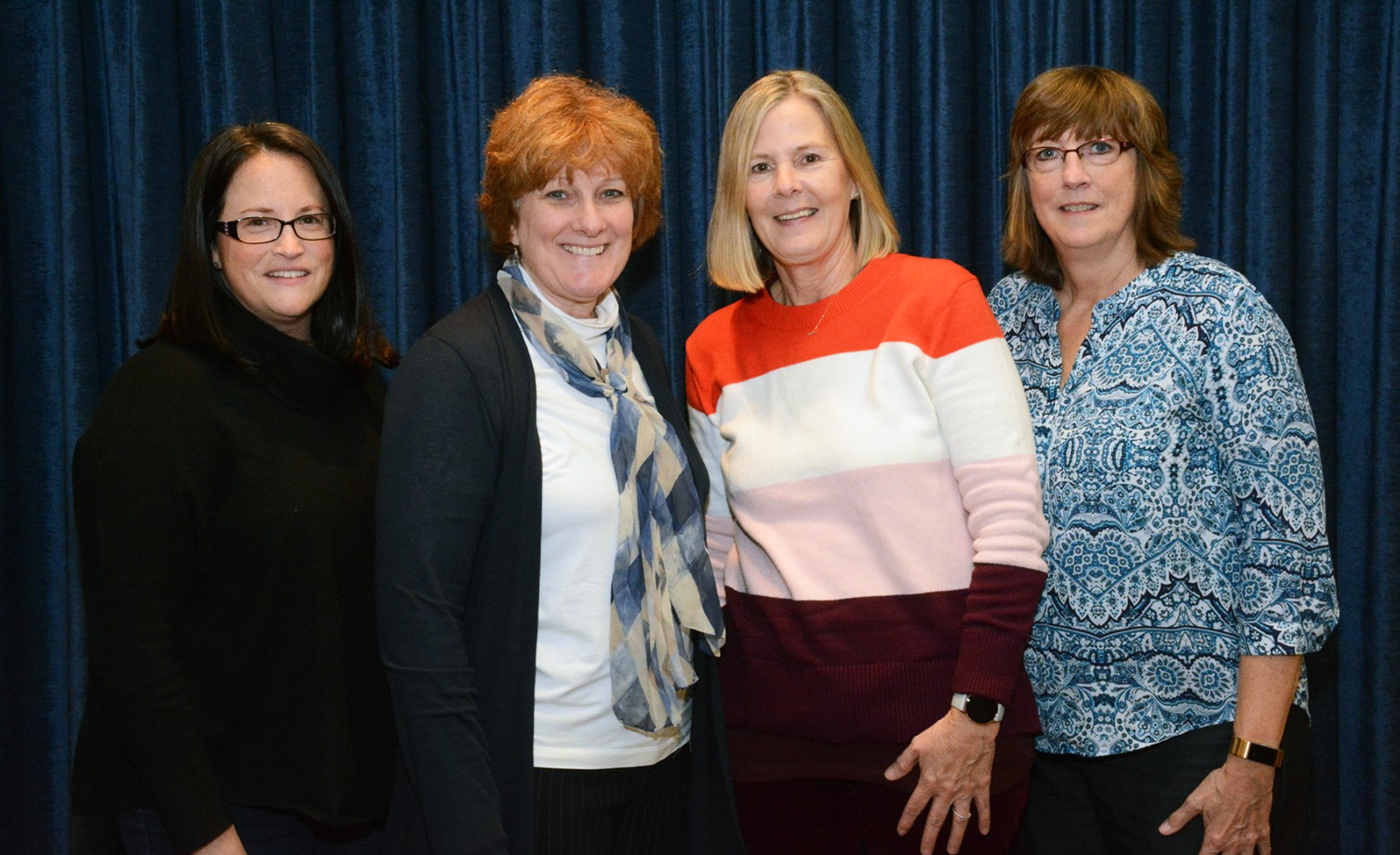 Chair: Samantha Garcia (Holyoke)
Vice-Chair: Karen Ware (West Springfield)
Secretary: Brenda Bianco (Lee) [not pictured]
Member at Large: Colleen Andrade (Maynard)
Member at Large & Immediate Past Chair: Barbara Emerick (Uxbridge)
Membership in the Council:
Annual membership dues for are $100.00 per person. Dues are used to provide professional development opportunities for administrative assistants.
Our hope is that you will join the council. Membership will provide professional development opportunities at the annual MASC/MASS Conference and throughout the year. You will have a say in future Professional Development offerings and COSCAP will work to tailor professional development opportunities to the needs of its membership.
Email Discussion Group
The very active "MASCsec" Listserv email discussion forum is an invaluable tool to those who use it. It enables Massachusetts school committee secretaries and administrative assistants who sign up to seek guidance, share information and exchange ideas and resources with one another. Subscribe to the MASCsec List or see the MASCsec List Archives.